All-in-one Booking Solutions Tailored for Travel Businesses
Say goodbye to the disarray of managing multiple bookings and services. Kleesto Solutions is your pathway to a well-coordinated, efficient booking system, making every tour operation a breeze.
Bookings Operated through kleesto
Connections between clients and suppliers
Travel Businesses use our platform
21 Days free trial • No credit card required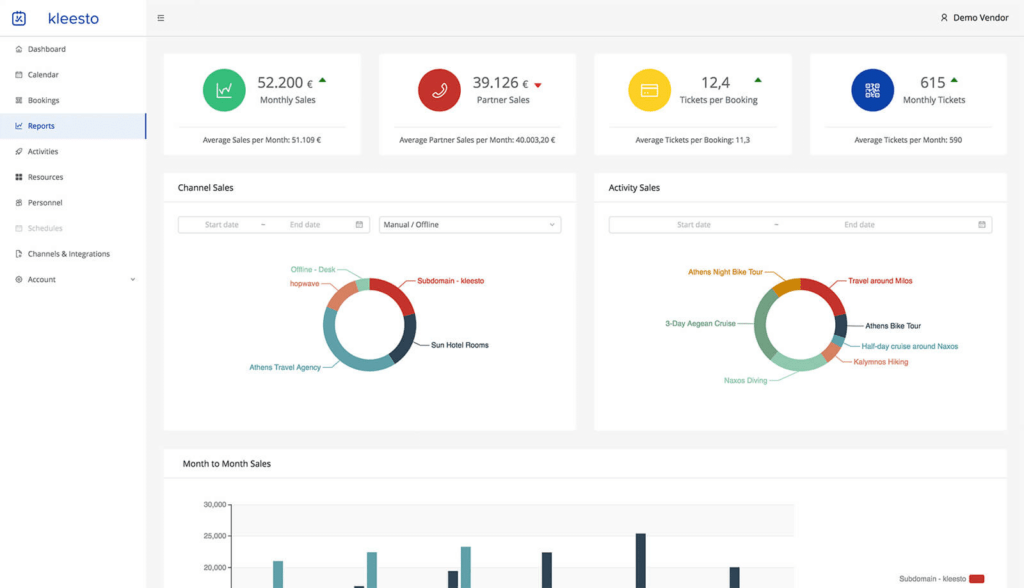 Solutions & Services
Simplify, Organize, and Grow Your Travel Biz with our Booking System
Discover the ease of managing tours and activities with out Solutions, crafted to empower your travel business with a breeze of efficiency.
FAQ
Your Questions, Answered
Explore our comprehensive FAQ section to find solutions to your queries about Kleesto. We've curated a list of frequently asked questions to guide you through the process of transforming your travel business with our platform.
Is Kleesto hard to use?
We understand that trying out a new software can seem intimidating, but we've designed Kleesto to be as user-friendly as possible. Plus, we provide comprehensive training and ongoing support to ensure you're comfortable using our software. It's like having a friend guide you every step of the way.
How quickly can I get started with Kleesto?
We can't wait for you to join the Kleesto family! Once you've decided to come on board, we'll guide you through the setup process and have you up and running in no time.
Can Kleesto handle my growing business?
Absolutely! Kleesto is designed to scale your business. Our software can handle everything, whether you're just starting out or managing hundreds of bookings daily. We're here to support your growth, not limit it.
What if Kleesto doesn't work for me?
We're confident in our software but understand that every business is different. That's why we offer a risk-free trial period. Give Kleesto a try; we're sure you'll love it as much as we do.
How does the Booking Engine work?
Our Booking Engine seamlessly integrates into your website, allowing customers to check availability, select services, and make reservations in real-time.
Can I customize the booking forms to match my brand?
Yes, our Booking Engine offers customizable booking forms, so you can maintain a consistent brand identity and user experience.
Have More Questions?
 If you have more specific questions or need further assistance, please contact us directly.